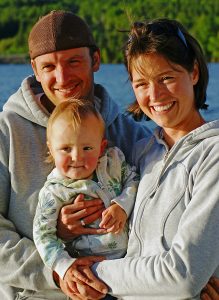 Are we coming apart as a society? What, if anything, does the shooting in Las Vegas say about the reality of evil? What role does the family play in the development of a stable society? Why does trust or the lack of it affect our society?  
The Trust Factor is critically important in life. There's a lot in the news nowadays about trust, or the lack of it, when it comes to our government leaders. Folks all over America are doubtful of the motives and capability of many of those we have elected to serve us. We have a real "crisis of confidence" in our country and there doesn't seem to be much prospect of it getting better. How did we come to this place and how can it be fixed? Let's learn to built trust in our families and with each other by what we say and how we treat each other. 
TRUST is a very important ingredient in life. It is present in all healthy relationships; marriage, friendship, business, parent/child, government and between leaders in the international community. Trust is foundational to the orderly and productive functioning of life. Without it we live in uncertainty, doubtful of the word or actions of the other person or country. President Reagan said, concerning agreements with other countries, that we should "trust but verify." There is much wisdom in that idea; trust that the other person (country) will keep their word but understand that trustworthiness is proven by action consistent with one's promise or agreement.
I believe the family is the basic unit of our society. As the family goes, so goes the world. Families produce children and children grow up to serve many different functions in our world. Some become congress people, some senators, some become Supreme Court judges and a few have the honor of becoming President of the United States.  
Everyone comes from a family of some type. But every family has the responsibility to attempt to instill the character values which make a person trustworthy. Character matters and there is no place where it matters more than in your family.
As for me, I will continue to live as a follower of the Light of the World and light my little candle in the terrible darkness. What about you?