Are you in the faith? Your answer to this question has eternal ramifications. So, it's really important that we understand the intent, the meaning of the question.
Let me begin by telling you what I'm not asking you about. I'm not asking if you are a religious person. You may attend church regularly, preach, sing in the choir, teach Bible studies, etc., and not be "in the faith." You may be a good, moral person with an impeccable reputation but not be "in the faith." All these things may be good but they do not qualify you as a true believer, one who has received the gift of eternal life.
Please understand that I am not attempting to cast doubt on anyone's relationship with God. On the contrary, my hope is to give guidance that will encourage folks to make certain they are in the faith. For those who are not sure, I pray they will accept God's plan and receive Jesus as their Savior.
Please allow me to elaborate a bit in order to help you understand precisely what I mean by the question, "Are you in the faith?"
I ask this question from a conservative Christian worldview perspective. That means that I believe the Bible is the inspired Word of God. So, the teachings of the Bible inform my understanding of the answer to this question.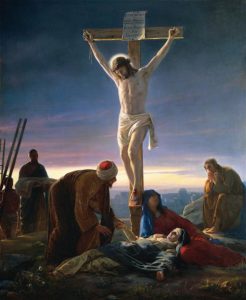 I realize there are other viewpoints among Christians and other religions about how a person comes into the right relationship with God, but the Bible clearly teaches there is only one way to God. Jesus said in John 14;6 " I am the way, and the truth, and the life; no one comes to the Father but through me." That sounds narrow because it is narrow. God made the rules. God provides for our salvation through the death, burial, and resurrection of Jesus. If you want to be right with God, you must accept his gift of salvation according to his plan.
Those who do not believe or accept the Bible as authoritative on this question must reject or water down the teachings of scripture in order to give a more palatable answer to those offended by this strict teaching. On the other hand, there are some who want to add requirements beyond biblical teachings, adding works or actions not consistent with the narrow teaching of scripture.
Are you in the faith?  What does the Bible actually teach about how a person comes into a saving relationship with God?
You are a spiritual being.
Although you are created out of the same essential elements as every plant, animal, and everything else in creation, you are uniquely different. Genesis 1:27 says you are created "Imagio Deo"(in the image of God) and have the hunger and capacity for a relationship with Him. God made you for Himself, to know Him, and to be known by Him. God is Spirit and invisible. While your five senses can help you learn about Him through the creation, he is not directly accessible through them. God is Spirit and you can only know on a personal level through faith.
Biblical faith is essential to having a saving relationship with God. Faith connects your spiritual nature to God. Because God created you with the capacity to trust Him, you can know Him at a personal level through that faith.
You are a spirit with a body, and because of that, you will always have a Creator/creature relationship with Him. God wants you to interact with Him at a deeper, more personal level. He wants to give you a "born again" eternal life that is only possible through faith.
Romans 3:23 tells us the problem that needs to be resolved in order to be "in the faith," to have a saving relationship with God, "All have sinned and fall short of the glory of God." This means you have not come to a place of putting your life in God's hands, turning your life over to Him. As a result, you remain separated from Him and "lost" from His plan until you trust Him.
Romans 6:23 tells us what our choices are concerning God's plan to save us, " The wages of sin is death, but the gift of God is eternal life in Christ Jesus our Lord."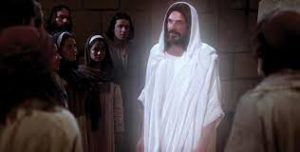 You can enter the "adventure of faith" by turning away from your sin (repenting) and accepting what He has done to "save" you through the death and resurrection of Jesus. "By grace you are saved through faith; and that not of yourselves, it is the gift of God; not as a result of works, that no one should boast." Ephesians 2:8-9. Our saving relationship with God begins and ends with faith.
One thing is sure, you and I are worshipping beings. Our spiritual nature requires that we worship a "god" of some sort. Your "supreme being" can be yourself, family, possessions, or some vague, unknown "man in the sky" idea. Biblical faith is very narrow about the focus of our faith. The God and Father of the Lord Jesus Christ is the only one worthy of our faith. He alone can deliver on the promise of eternal life He has made to those who trust Him to guide our lives.
Have you entered into this adventure of faith with God? Do you have the gift of eternal life Jesus has provided for you? Do you know someone who might need to read this blog?